About
ROOTZ
Event & Brand Activation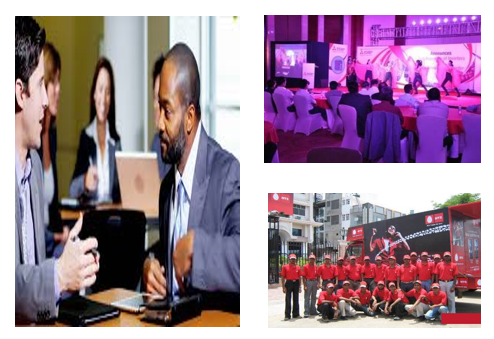 Rootz Event & Brand Activation was formed in year 2008.
We started as a Branding, Activation and Events industry and gradually we expanded our services to Human Resource Outsourcing, Technical Manpower Resourcing, Security Manpower Resourcing, Healthcare Services, Cleaning and Sanitation in this decade and we proudly hope to expand our services in future as well with our Unique, Creative and Positive approach.
This journey from a small office in New Delhi, Ten years back to now having a PAN India presence with offices in all major cities such as Delhi, Lucknow, Mumbai, Chandigarh, Kolkata, Patna; has been an epitome of learning including constant struggle, immense hard-work, continuous hustle which resulted in achieving success and creating a LANDMARK to reach where the organization stands today. We have earned this position with our sheer dedication and we are constantly enhancing ourselves to provide better services and thus growing as an organization day by day. We are focused to remain honest with our services.
Every brand needs to keep evolving in order to keep up with the world that is changing every moment. Tastes change, priorities change, and brand loyalties keep changing. And to continue to thrive as a business in the years to come, we must see the unseen; evaluate trends and forces that will shape the future. We must prepare for tomorrow, today. Everything that we do must have involvement as an input and excitement as an outcome. We believe our philosophy of INVOLVE and EXCITE will create an apt destination for our business and provide us with a "Roadmap" for winning together with all our stakeholders.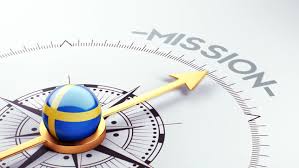 Our mission states the very reason of our existence.
To be the No.1 Experiential Marketing company in India.
To create brand stories which involve and excite everyone who is a part of the brand ecosystem.
To help brands achieve their marketing objective through innovative and clutter breaking ideas.
PAN India Presence to execute all strategies and activation
We Help Brands to achieve their marketing objectives through innovative and clutter breaking ideas.
Conceptualizing new retail and rural format that work for India
Understand the working of retail and rural at all customer interface and back of house
Understanding and sensitivity to Local Tastes and Trends
Understand the nature and behavior of consumers at retail and rural markets
Ability and knowledge to undertake entire brand communication for clients at retail
Ability and knowledge to adapt international design expertise to suit local needs
Ability and experience on implementation of new retail format and roll out of chain stores